​Welcome​​
​If you're looking for a healthier you — you've come to the right place. We are committed to offering you personalized bodywork and educational support to help you conquer your pain while you travel along your healing journey.

Both bodywork and therapeutic massage have been found to improve flexibility, range-of-motion and circulation. Massage can reduce many common ailments such as stress, muscle tightness, aches and pains - even anxiety and depression.We offer the following hands-on treatments:

​* PainBeGone™ Therapy

* Myofascial Release™ Therapy

* CranioSacral™ Therapy

* A variety of BodyMind™ Therapies

Not sure what treatment is right for you? We can assess your needs and help you choose. We can also refer you to PainBeGone™ practitioners of Acupuncture, Pilates, Yoga and more.
Powered by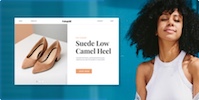 Create your own unique website with customizable templates.